DIN LAW GROUP, PLLC
Book A
Consultation
About Us
We are committed to providing you with honest and compassionate legal representation when you and your loved ones need it most.
OUR GOALS
Din Law Group, PLLC's main goal is to bring a personal approach to each client's case while also providing highly effective representation.
CLIENT FOCUS
Our firm focuses exclusively on the practice of immigration law.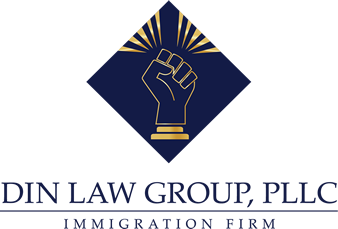 2505 Texas Drive, Suite 112
Irving Texas 75062
Call Us Now: 972-252-0886
Your Immigration Attorney
Have Questions?
Visit our resources page for helpful links and frequently asked questions.
Book A Consultation
Ready to take the next step? Please fill out our form on our Book A Consultation Page.
Our Victories
Din Law Group, PLLC has a proven track record on immigration cases.
Don't Settle For Less
At Din Law Group, PLLC, our practice is exclusively dedicated to immigration law.
We have extensive experience assisting our clients with complex issues related to family-based immigration, asylum, naturalization, immigration bond hearings, and removal defense. Our firm is based in Irving, Texas, and we regularly advise clients across the United States and abroad on a full spectrum of immigration matters.
Our Services
We have experience in the following types of cases:
– Removal/Deportation Defense
– Motions to Reopen and BIA Appeals
– Citizenship/Naturalization
– Green Card Renewal
– Family Based Immigration
– Waivers of Inadmissibility
– DACA and DACA renewals
– TPS
– VAWA
– U-visas
– And More!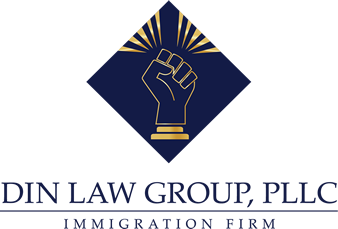 2505 Texas Drive, Suite 112
Irving Texas 75062
Call Us Now: 972-252-0886
Your Immigration Attorney
DISCLAIMER
- Please do not misconstrue any of the information on this website as legal advice. Please contact our office for a consultation to obtain legal advice on a matter.
- Contacting Din Law Group through this website does not result in a attorney-client relationship.
- Asma Din is licensed to practice law by the state of Massachusetts and her practice in Texas is exclusively for Immigration and Nationality law.