Our Services
What we offer
Removal/Deportation Defense:
– Defensive Asylum
– Cancellation of Removal for Non Legal Permanent Residents
– Cancellation of Removal for Legal Permanent Residents
– Requests for Administrative Closure
– Special Immigrant Juvenile Cases
– Bond Hearings and ICE Releases
Other Services:
– Motions to Reopen and BIA Appeals
– Citizenship/Naturalization
– Green Card Renewal
– Family Based Immigration
– Waivers of Inadmissibility
– DACA and DACA renewals
– TPS
– VAWA
– U-visas
At our consultation we will be able to give you a breakdown of our fees once we determine your immigration needs. Call us today at 972-252-0886 to schedule a consultation.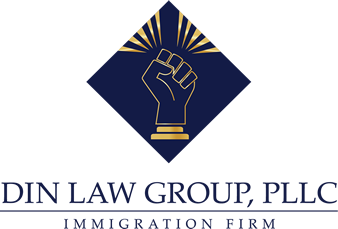 2505 Texas Drive, Suite 112
Irving Texas 75062
Call Us Now: 214-238-4130 | Office Cell: 972-369-2662
Your Immigration Attorney
DISCLAIMER
- Please do not misconstrue any of the information on this website as legal advice. Please contact our office for a consultation to obtain legal advice on a matter.
- Contacting Din Law Group through this website does not result in a attorney-client relationship.
- Asma Din is licensed to practice law by the state of Massachusetts and her practice in Texas is exclusively for Immigration and Nationality law.